Bill Methatswho from the 101 Basses Facebook page has asked that I post information about a stolen Johnson Scroll bass.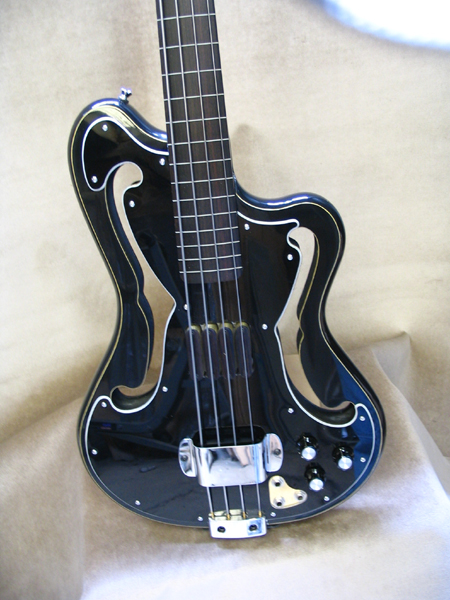 This bass, serial number AUB-2 #067, was reportedly stolen from a car last September.   If you have any information about its whereabouts.  Please contact Bill on Facebook.
This is a hand built bass from Bruce Johnson's Extremely Strange Musical Instrument Company.  So to say it is rare would be an understatement.
Johnson has been associated with Ampeg's scroll basses for a number of years.  This to the point of saying that these basses, although not Ampeg basses, should be considered not copies, but continuations of the scroll bass heritage.
A beautiful bass.  Undoubtedly the criminal that took it has no idea of its value.
If anyone has any comments.  Well, comment!
Terri
"Stay Tuned!"