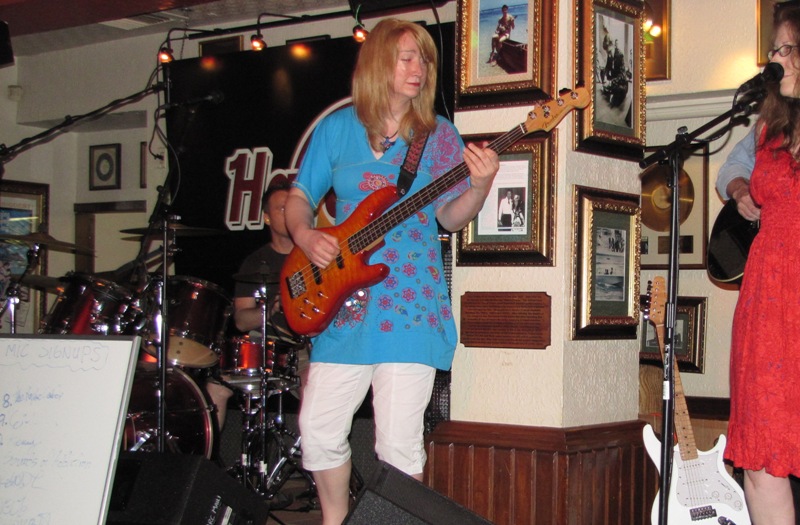 This bass is a bit of an odd one to me.  The headstock says Fender Jazz, but so much of this instrument seemed to me to be more of a Jazz copy.  Maybe someone can explain this to me.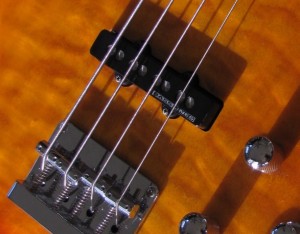 The back of the headstock was stamped "made in Korea".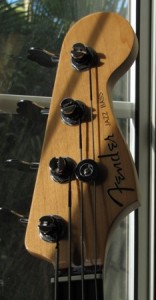 The neck has six bolts and the bass is equipped with Basslines pickups.  It also has active electronics and a bridge that appears to be a Badass copy.
All that said it really played like a P-bass to me.  It had a really good feel to it and running through an SWR amp with 8-10's this thing rocked!  A fabulous rock bass sound.
After arriving in Maui we rented some instruments including this bass from Lahaina Music.  This bass was the owner's private bass.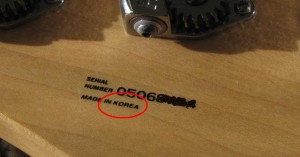 When I first picked it up I made mention of the dead strings.  That evening Kerry from the store arrived with a fresh set of D'Addarios and once installed this bass came to life.
As far as other Fender features go this bass seems to have an alder body with the grain showing nicely through the finish on the back.  The top appears to be quilted-maple and with the honey stain, this bass is a real beauty.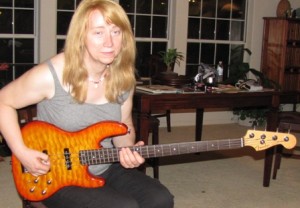 This was a bit of a long term test drive as this was only bass for my week on Maui and I played it for a number of hours almost every day.  There's really not a bad thing to say about it.  It's an absolutely great general use bass.  The kind you could go on the road with.  Maybe not all the interesting or sexy, but absolutely a workhorse.
Thanks to Kerry and his boss at Lahaina Music for letting me have it for the week.  Without it I'm sure I would have gone through severe bass withdrawal.
Terri