Fender Dimension Bass Guitar V [MIA]
Almost a year ago Fender released its new Dimension series bass guitars and I have to say that I was a bit blase about this new instrument.  Fender has a rather tried and true stable of basses so why do they need something new?
At the same time, the market once mostly owned by Fender, now has a lot more competition.  So I guess it was time for Fender come up with some new tricks.
The other thing that I wondered was if Fender had lost it's edge.  It seems to me that in recent years there's been a lot of really good basses coming from companies like MusicMan, G&L, Warwick and even the higher end SR series basses from Ibanez can certainly challenge Fender for sound and playability.  And if you want to go a little upscale Sadowsky certainly makes one awesome sounding jazz bass.
Today I had the pleasure of attending the "Fender Day of Bass" at the Vancouver Long & McQuade.  The event was hosted by Fender rep Peter Davyduck.  Peter is an awesome guy with lots of expertise and is a great player too.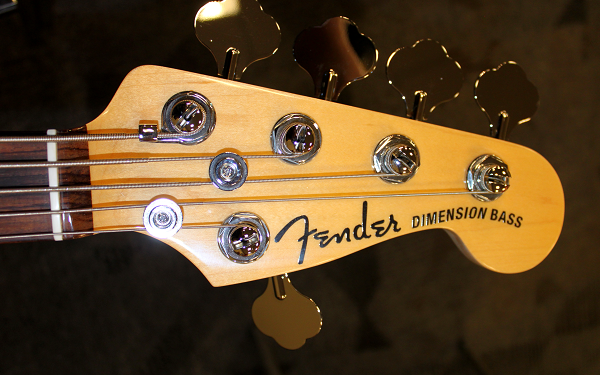 I played a number of basses at the event, but for me this one, a Fender American Deluxe Dimension Bass V really grabbed my attention.
Overall the bass body shape and headstock are not much of a departure for Fender, but it does have a distinctive pickguard styling.  But what is most noticeably different about this Fender is its double humbucking (HH) pickup configuration.  And just maybe this is where "what is unique about this Fender" begins.
The bass has a five position switch that allows for picking up various combinations of coils in the two pickups, then routes that signal to an 18 volt, 3 EQ preamp.  I found that this configuration allowed for a great deal of tonal variation.  This is in great contrast to electronics in my Jazz Deluxe, which I find with a similar configuration to be pretty limited.
Overall the sound of this bass was quite different from what you'd expect from Fender and to me had more in common with that woody Warwick sound.  Something that I really liked about it.
Another thing that I really liked was the slimmer neck.  Previous Fender 5-strings that I've played have 1 7/8″ nut.  This one is 1 3/4″.  Just slightly thinner but much more comfortable in my view.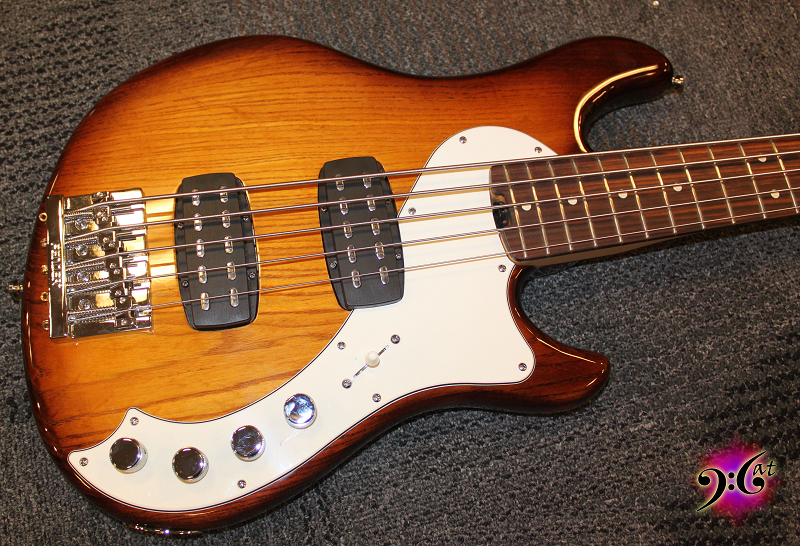 The fit and finish of this is great.  I really like the violin burst finish and rosewood fretboard.  But if I had my wish I would go for neck binding and block inlays like my Jazz.  And I found the white pickguard is a bit boring. Maybe a tort pickguard?
One of my nits lately has been sloppy fret dressing.  This to to the point of drawing blood.  None of the Fenders I played today showed any signs of this and were smooth as silk.
I was also able to play the maple fretboard version of this, and while I liked it as well, the rosewood felt and sounded better to me.  I find this to be mostly a preference, I like rosewood.  It just has a warmer feel to me.  Others I talked to today preferred maple.
So in my opinion, this bass is a big winner.  I wish I could have taken it home.  I'd wondered when seeing big name players playing this bass if it was just because they got an endorsement deal.  But I take it all back.  This is a solid player.  One that I'd definitely be happy gigging with.
Terri
More information on this bass can be found on Fender's website.
PS Thanks to Peter for having this bass event today!